Work With Us!
Being informed is the key to a smooth and successful home purchase. We want to arm you with the knowledge to make the best decisions and save you valuable time, money, and stress. A brief phone conversation with us may be life-changing. Whether you are looking to purchase a home for you and your family to live in, or if you're looking for an investment property, contact us.
There are many areas we can work together.  Let's go above and beyond to writing.  Find Reel Property Solutions, LLC on FIVERR!  We can help with real estate or other topics, too!
Recent Blog Posts
Posted by Rochelle Markov // September 19, 2018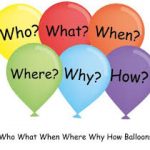 There are many terms relating to real estate: listing, motivated seller, mortgage, buyer's market, seller's market, earnest money deposit- the list goes on forever!  One term that can have people in a tough situation is a short sale.  Read further about a short sale explained in the views of: Who, what, when, where, why, how […]
more >>
Posted by Rochelle Markov // August 30, 2018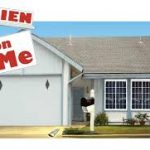 DISCLAIMER: THIS IS BASED ON A TRUE STORY.  ALL NAMES AND SPECIFIC INFORMATION HAVE BEEN REMOVED TO PROTECT THE PRIVACY OF ALL PARTIES INVOLVED. Bandit signs were put out.  The phone rings.  A homeowner in a financially distressed situation.  Reel Property Solutions, LLC toured the property, made an offer, property was under contract, and […]
more >>
Posted by Rochelle Markov // August 20, 2018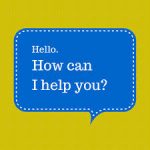 Walk into a store, an employee says: Hello!  How can I help you?  Go to a car dealership, the sales associate already has an image of what you are looking for before they utter: Hello!  How can I help you?  Contact Reel Property Solutions, LLC, we will also greet with Hello!  How can I help […]
more >>
Testimonials
"Rochelle and Jason are both savvy investors who go above and beyond for their clients. Their positive energy is contagious, and they seek innovative solutions to help meet their clients' needs. I highly recommend this team!" ~Alex C.

"Thank you very much for the help with (our deceased son's home).  I'm sure we would never have made it without your encouragement and hints.  We were too overwhelmed.  Again, thanks for the pleasant bubbliness through all of it!  Love, Sharon and Dennis"
Find Us On Facebook