Work With Us!
Being informed is the key to a smooth and successful home purchase. We want to arm you with the knowledge to make the best decisions and save you valuable time, money, and stress. A brief phone conversation with us may be life-changing. Whether you are looking to purchase a home for you and your family to live in, or if you're looking for an investment property, contact us.
There are many areas we can work together.  Let's go above and beyond to writing.  Find Reel Property Solutions, LLC on FIVERR!  We can help with real estate or other topics, too!
Recent Blog Posts
Posted by Rochelle Markov // November 7, 2018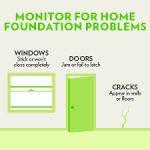 A previous blog was written to outline the causes of a cracked foundation.  Now what are SIGNS of a settling foundation in a house?  This question was posted on www.alignable.com.  Listed below are some categories of reasons with insightful answers from various professionals and business entity represented: **Cracks in walls indicates signs of a […]
more >>
Posted by Rochelle Markov // October 29, 2018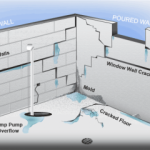 A bad foundation is a huge expense to repair.  First, what causes a foundation to be bad?  Here are some factors: Dirt: Earth settling which is a natural process Soft ground from the type of soil in an area Underground water source has been known to cause water to leak into basements Traffic: Main road […]
more >>
Posted by Rochelle Markov // October 23, 2018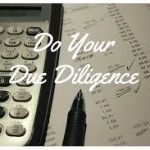 Purchasing, renovating, and reselling a distressed piece of real estate has many facets- meaning many different things that must be done in order for the transaction to be successful.  One of those facets is do your due diligence!  This is a case study to outline why it is IMPERATVE to do your due diligence! […]
more >>
Testimonials
"Rochelle and Jason are both savvy investors who go above and beyond for their clients. Their positive energy is contagious, and they seek innovative solutions to help meet their clients' needs. I highly recommend this team!" ~Alex C.

"Thank you very much for the help with (our deceased son's home).  I'm sure we would never have made it without your encouragement and hints.  We were too overwhelmed.  Again, thanks for the pleasant bubbliness through all of it!  Love, Sharon and Dennis"
Find Us On Facebook