Work With Us!
Being informed is the key to a smooth and successful home purchase. We want to arm you with the knowledge to make the best decisions and save you valuable time, money, and stress. A brief phone conversation with us may be life-changing. Whether you are looking to purchase a home for you and your family to live in, or if you're looking for an investment property, contact us.
There are many areas we can work together.  Let's go above and beyond to writing.  Find Reel Property Solutions, LLC on FIVERR!  We can help with real estate or other topics, too!
Recent Blog Posts
Posted by Rochelle Markov // April 13, 2018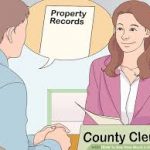 The age old question: Why do county public records exist?  Buying and selling real estate is a multi-step process from selecting the location to putting a price tag on the property to negotiating the price to transferring the paperwork to the actual move.  The local government is part of this process which then records the […]
more >>
Posted by Rochelle Markov // April 4, 2018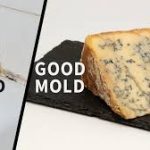 Imagine you tell someone: There is mold in my house!  Now what???  First, understand what is mold, how it's good, and how it's bad.  According to https://moldblogger.com/good-mold-or-not/ the criteria for mold is: A fungus that lives on plants and fibers Reproduces then allergens to irritate the human body Digests organic material then releases spores […]
more >>
Posted by Rochelle Markov // March 14, 2018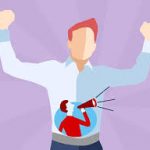 What does that mean: I have a gut feeling…. Many online articles stated it's tapping into your inner instinct- what is your body telling you?  Do you have a physiological reaction to something?  For example, get goose bumps when thinking of an old friend you haven't heard from in a long time then they suddenly […]
more >>
Testimonials
"Rochelle and Jason are both savvy investors who go above and beyond for their clients. Their positive energy is contagious, and they seek innovative solutions to help meet their clients' needs. I highly recommend this team!" ~Alex C.

"Thank you very much for the help with (our deceased son's home).  I'm sure we would never have made it without your encouragement and hints.  We were too overwhelmed.  Again, thanks for the pleasant bubbliness through all of it!  Love, Sharon and Dennis"
Find Us On Facebook